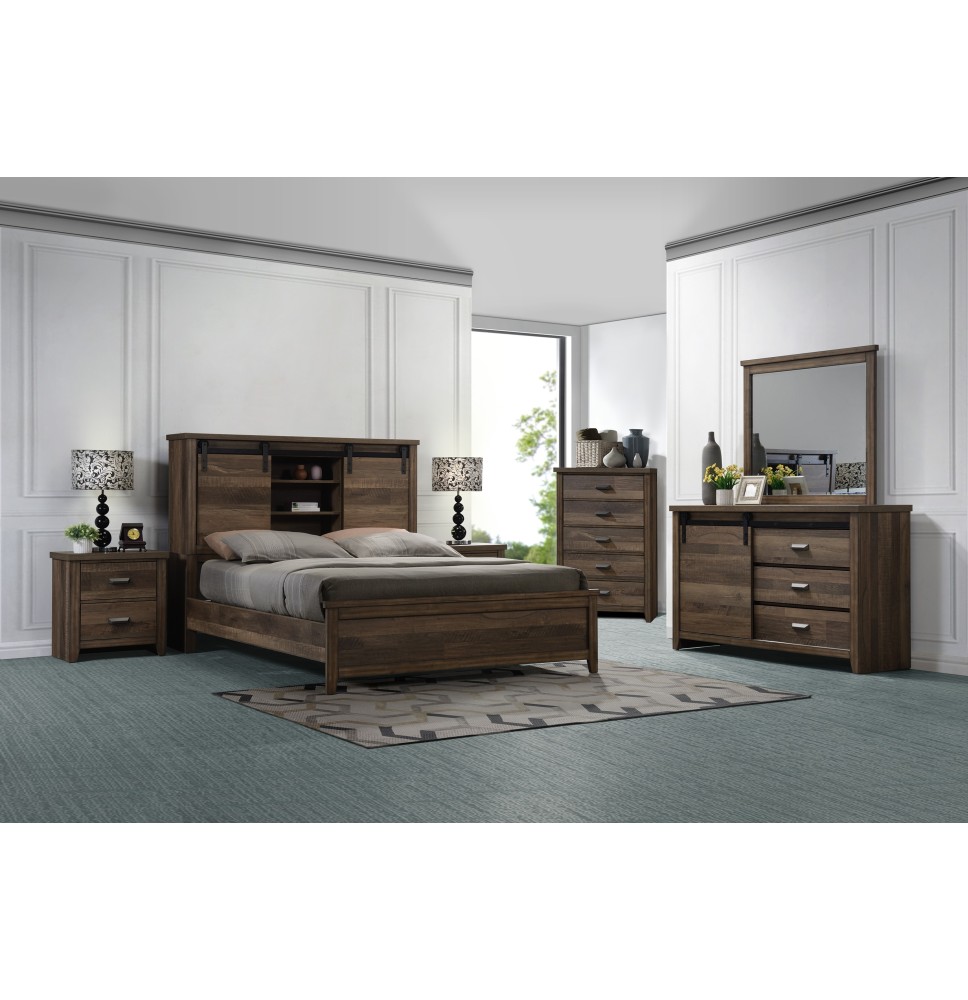  
Create your own Bedroom Set!
Start from a Queen Size bed and add additional items to complete the bedroom of your dreams.
Choose the combination that better serves your needs. From a single Queen Bed to a complete 4PC Set including a Bed (Queen or King size), Dresser, Dresser Top and Night Stand.
Dimensions:
CALHOUN QUEEN HEADBOARD W/BARN: 64.2" X 16" X 54"H
CALHOUN QUEEN FOOTBOARD + SLAT: 64.2" X 1.4" X 18"H
CALHOUN KING/QUEEN RAIL: 81.1" X 0.7" X 14.2"H
CALHOUN KING HEADBOARD W/BARN: 80" X 16" X 54"H
CALHOUN KING FOOTBOARD + SLAT: 80" X 1.4" X 18"H
CALHOUN DRESSER: 58.3" X 16" X 36"H
CALHOUN DRESSER TOP: 40.9" X 1.3" X 36"H
CALHOUN NIGHT STAND: 23.6" X 16" X 25"H
8 same category products: